Who we are
Kiplot enables large organisations to turn their strategy into reality.
Business strategy is about building a plan to be better tomorrow than you are today. Getting this right can be the difference between leading the market and total irrelevance. Kiplot is an enterprise SaaS platform that gives organisations the power to easily plan, prioritise, fund, and manage their projects to deliver on their strategy.
Right now, managing large numbers of projects and interwoven technology roadmaps is a painful issue for Executives and their teams. They feel like they're flying blind, unable to make sense of the noise generated through endless PowerPoint and Excel reports. Kiplot gives them the capability they need to steer their organisation towards their vision.
This market and problem space (known as PPM) is not new - it's already worth over $4 billion, and is projected to grow by 50% over the next 4 years. But the solutions landscape is dominated by outdated legacy players (most over 15 years old) who can't keep up with the emerging landscape of technology and digital transformation. Successful implementation of Kiplot enables organisations to realise multi-million $ benefits from Kiplot. By example, a Bank in the UK has achieved a 24% increase in their return on investment delivering projects. When you're spending over $100M/year, that's worth more than $24M/year.
Kiplot belongs to a new breed of enterprise software. Beautiful, visual, interactive, easy to use and endlessly configurable without the need for technical expertise or paid support. Our customers rave about the product and the business outcomes it drives for them. Now we just need to get it into the hands of more people.
We are backed by a consortium of angel investors and are about to undertake a significant fund raise. Despite being a young start-up, Kiplot's platform is already relied upon by some of the world's biggest and best known financial services companies in the UK and abroad (sorry, we can only name some of them publicly). We are looking for fun, extremely smart and exceptionally driven people to join us as we transform ways of working in the enterprise organisations.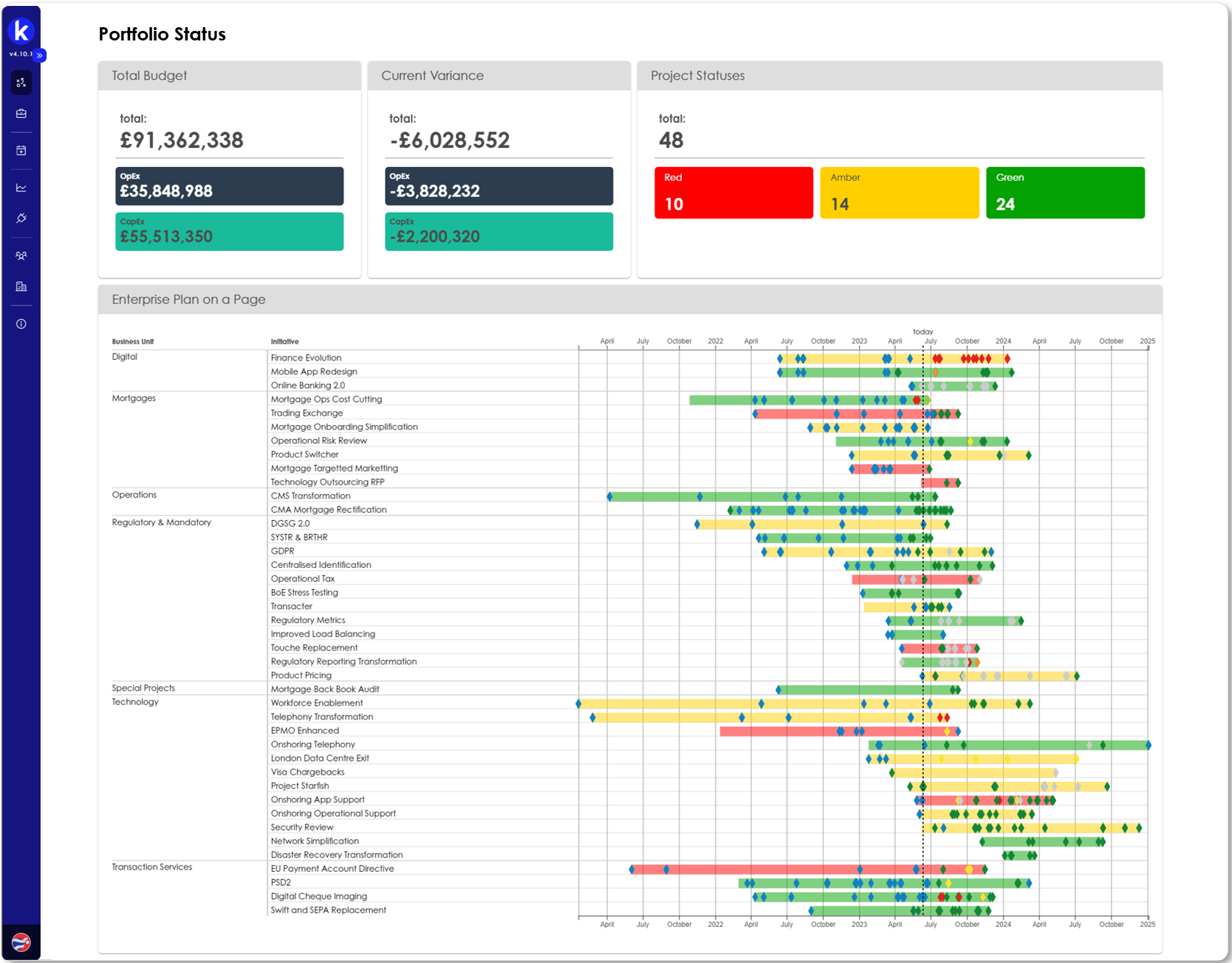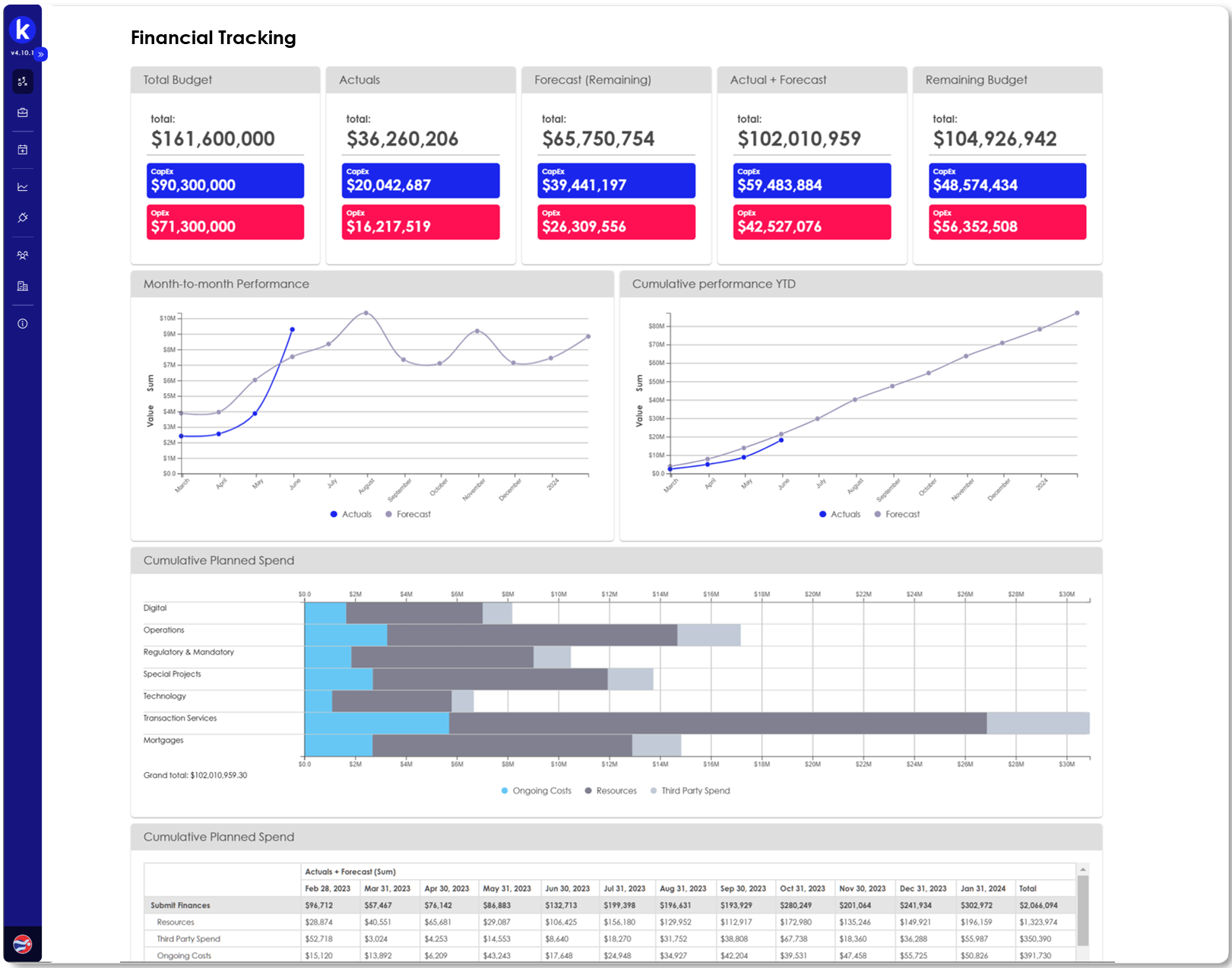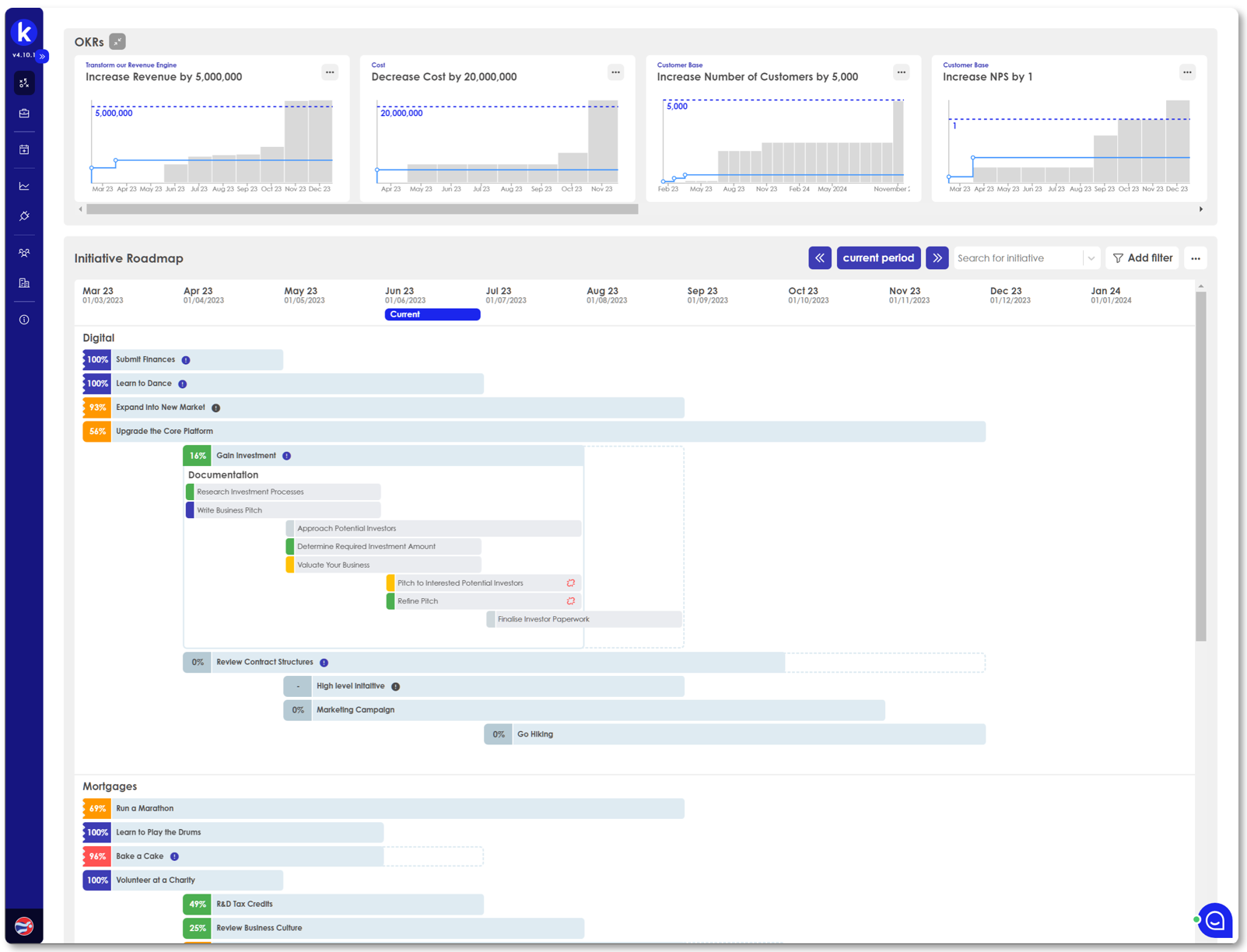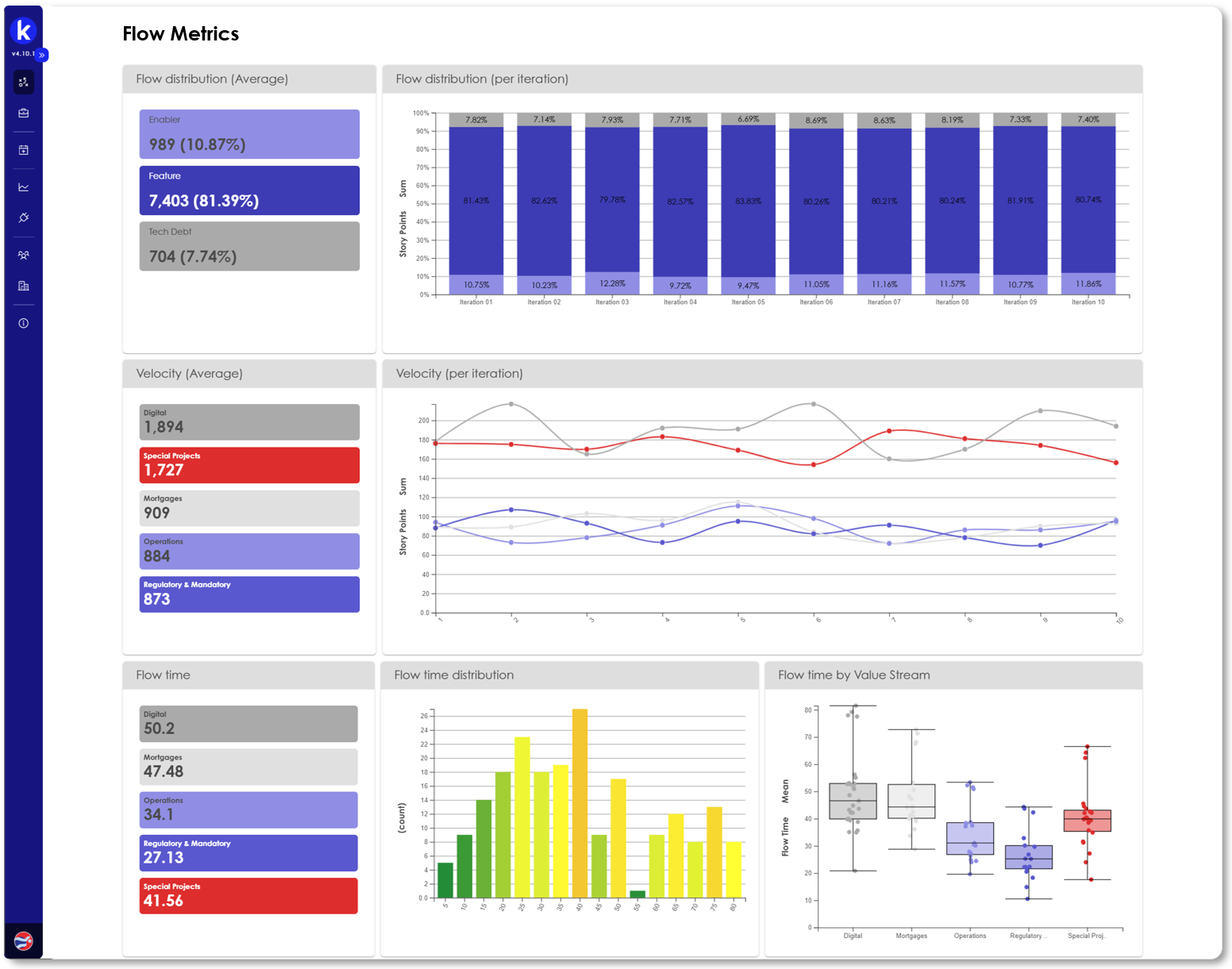 About the Role
As Customer Success Manager, you will play a key part in the long term success of our clients, globally.
You will be instrumental in building long-lasting relationships with our customers and making them realise significant benefits from our software. You will empower our sponsors and super users by imparting expert product knowledge and delivering high quality training.
You will be working in a fun and supportive team of creative, curious, hardworking, and driven people who genuinely care about making a difference for our customers.
A typical day will see you:
Work directly with senior stakeholders in large organisations to:
Enable them get the most out of Kiplot - supporting ongoing transformation of their business processes
Learn to work in a consultative capacity to build deep, long lasting, "trusted advisor" relationships
Develop training strategies to drive usage of the product and grow the capability of our users
Managing customer expectations in line with our product roadmap
Work with the wider Kiplot team to:
Support the development of Kiplot's product roadmap, acting as a joint Product Owner to ensure the voice of the customer is heard loud and clear
Help us establish and enhance our own internal operational processes to support us as we scale
About you
You're a doer not a procrastinator. Boredom is your enemy. You have a passion for problem solving and feel great satisfaction at ploughing through a todo list – especially when you see the direct impact it has on the lives of customers.
You're able to work autonomously and recognise the importance of managing competing priorities.
You like working directly with customers and dislike working on a problem without the real-life context. You enjoy talking directly to customers and understand that the most valuable relationships are collaborative, not servile.
You love technology and aren't scared of it. You understand the importance of data, and probably know your way around a spreadsheet.
You enjoy working in an environment that knows how to blend fun with hard work.
Skills and experience:
Must haves:
While there are some important foundations that will help you get started, this role is for ambitious people with an ambitious track record, who are keen to learn – we'll teach you everything else you need!
1+ years experience in a customer facing role
Some experience of project management
Experience of building and maintaining solid stakeholder relationships
Ability to prioritise competing requests and manage expectations accordingly
Some data analysis experience
Optional bonus points:
Undergraduate degree from a top university
Experience working with enterprise organisations
Experience of work management tools like Jira
Not sure if you meet the requirements?

Studies by several different sources have shown that, on average, men will apply for a job if they meet 60% of the application requirements. By contrast, women/non-binary people will seek to match a much higher percentage of the requirements before applying.


At Kiplot we embrace diversity and are committed to equal opportunities. We are actively recruiting a diverse and inclusive team so we encourage everyone to apply and give us a chance to evaluate your skills and experience. We are all learning on the job, and although the requirements list above has been carefully compiled, we are also open-minded and interested to hear about the value you can bring to the role and to Kiplot.
Why Join Kiplot
We work hard to build an outcome-focused culture that welcomes and makes the most of different thinking styles, while embracing work-life balance. We offer flexible working between home and the office.
Joining a start-up means your role will evolve as the company changes and that will bring different growth opportunities to develop your career. Everyone at Kiplot is keen on learning, sharing knowledge and having fun while building a remarkable company.
Our monthly socials are popular and have so far included virtual clay pigeon shooting, real life Mario kart, escape rooms, pizza making and an especially extravagant weekend in Tenerife!
Our office in Old Street offers breakfast, endless coffee, tea and fruit, there's beer and pizza every Thursday – and is pet friendly!
We also have "takeaway Fridays" – an initiative that started in lockdown but seemed too popular to stop. Every Friday lunchtime, Kiplot puts £20 towards your lunch to order something delicious to your home, or to the office.
£35K - £50K starting salary
Early-stage equity in a rapidly growing, already profitable start-up
Flexi-working (Office in Old Street)
28 days annual holiday
Pension scheme
Top-end computer
Screens and other homeworking setups as required
Pet friendly office
Sound interesting?
To apply, please email
careers@kiplot.com
. Be sure to include:
A covering letter explaining why you're interested in this role
Your CV