Benefits & Value Realisation
Kiplot empowers organizations forecast, scenario model and track  value and benefits against your organization roadmap. This capability is critical to enabling enterprise agility - ensuring instant alignment of the portfolio to evolving business objectives.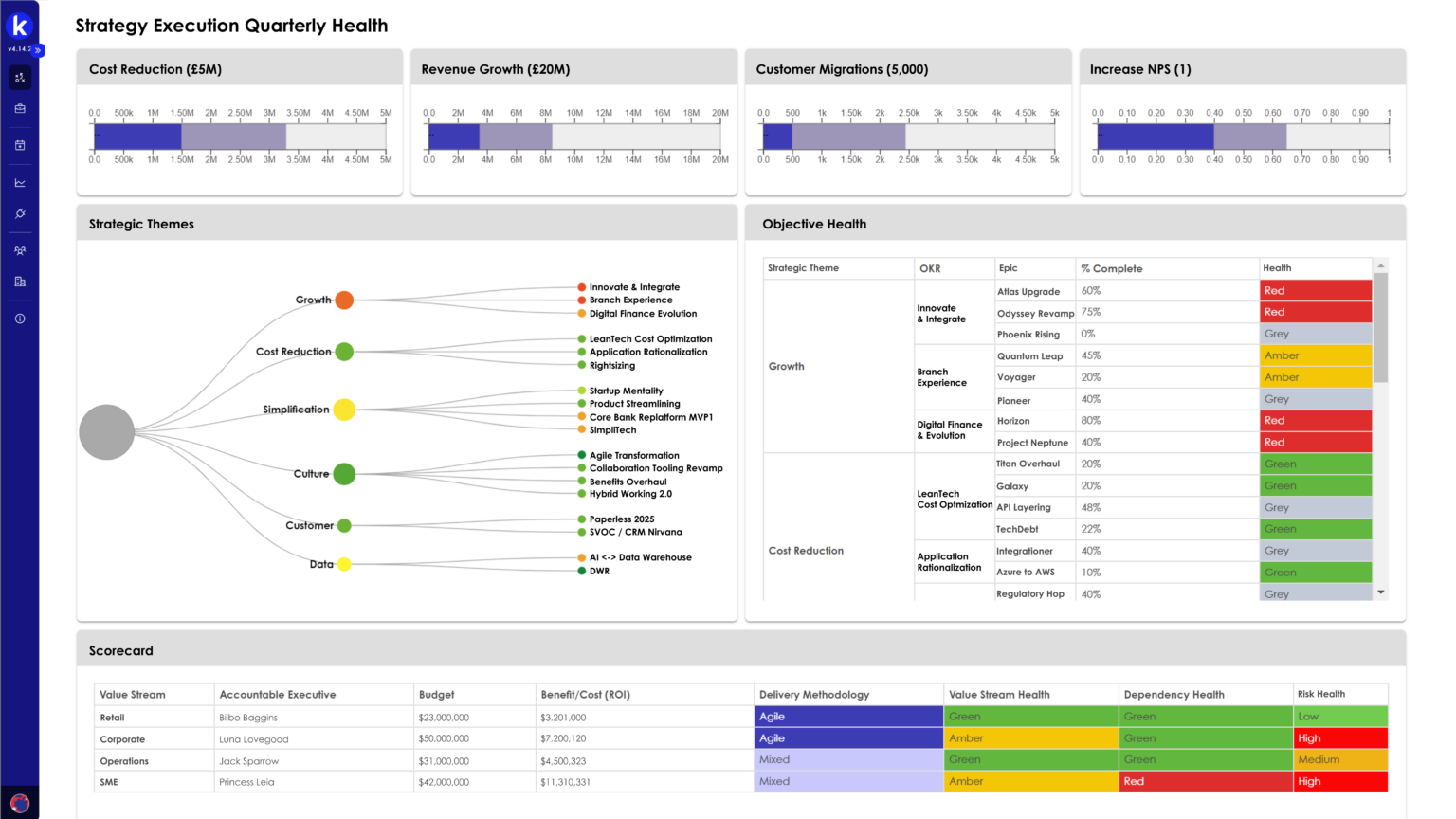 Strategy Progress Tracking
Instill the golden thread throughout the organization. Weave it through your organizations's strategy, down to day-to-day execution and delivery. 
Portfolio Scenario Modeling
Explore the potential outcomes of your strategic decisions before they unfold. Kiplot's lets you forecast the effects of delays and adjustments on organizational objectives so you can plot the fastest route to value.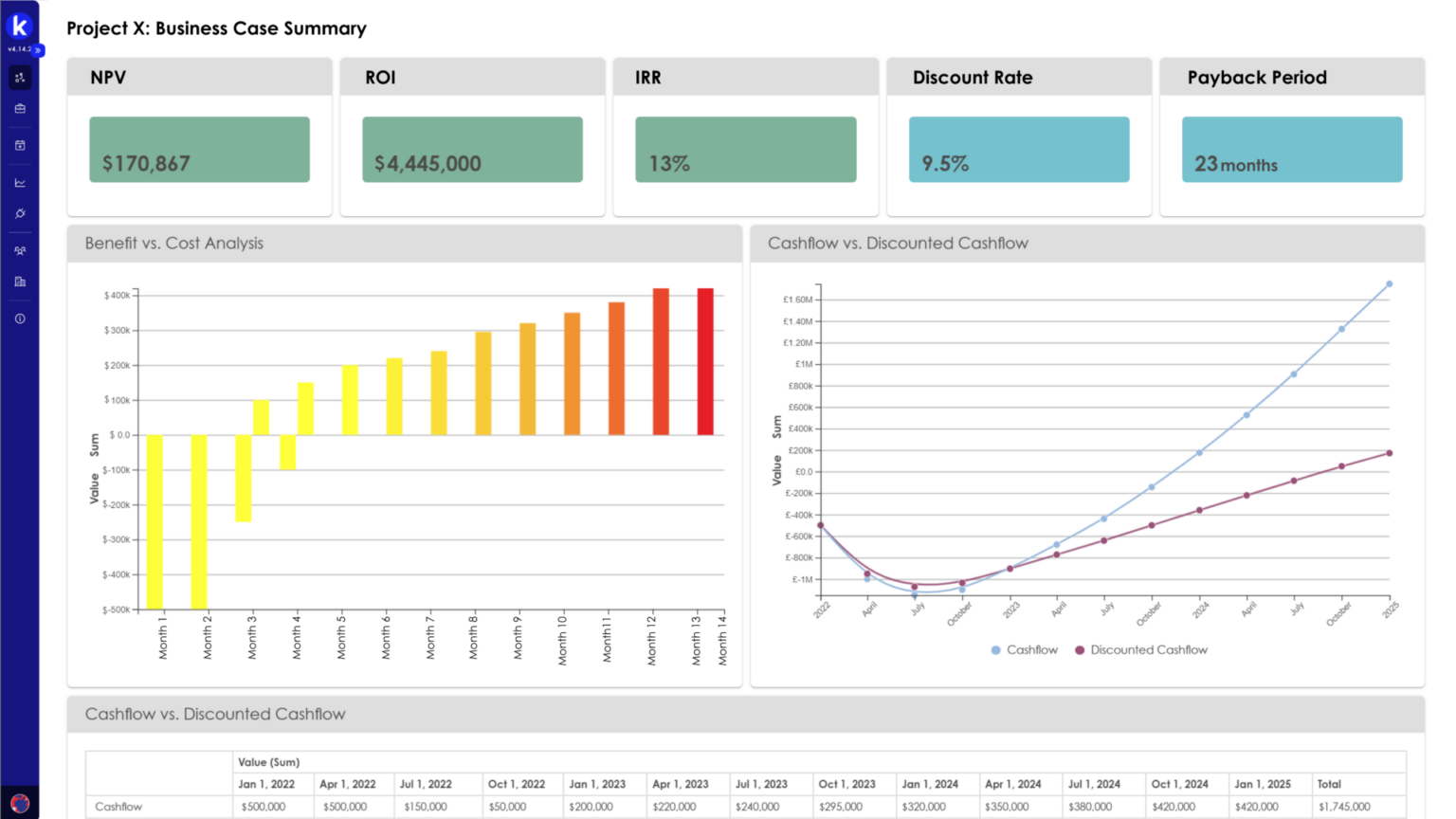 Powerful business case tracking
Develop business cases with precision. Utilize Kiplot to evaluate potential returns, balance costs, and make data-driven investment decisions.
Everything you need to deliver your strategy
Immediate value – easy to adopt right now and no need for an entire transformation programme
Lean yet powerful technology – all the tech you need (and none of the tech you don't) to plan, prioritise and track your way from strategy to reality
A unique orchestration layer – works as a portfolio control centre where you can respond quickly to market changes
Easy to use – for technical and non-technical people alike – designed to unite your teams around a single strategy
Customizable dashboards – stop wasting time building manual reports
Immediate value – easy to adopt right now and no need for an entire transformation programme
Customizable dashboards – stop wasting time building manual reports
Lean yet powerful technology – all the tech you need (and none of the tech you don't) to plan, prioritise and track your way from strategy to reality
A unique orchestration layer – works as a portfolio control centre where you can respond quickly to market changes
Easy to use – for technical and non-technical people alike – designed to unite your teams around a single strategy
Plan, execute and track your way to success
Enable your data driven organization
Forecast, budget, track and realize value
The cutting edge technology that underpins Kiplot
Plan, execute and track your way to success
Enable your data driven organization
Forecast, budget, track and realize your route to value
The cutting edge technology that underpins Kiplot