Harness Kiplot to centralize business cases, cost forecasting, benefit realization, capex tracking, and time recording seamlessly. Achieve unparalleled budgeting precision with financial detail at your fingertips.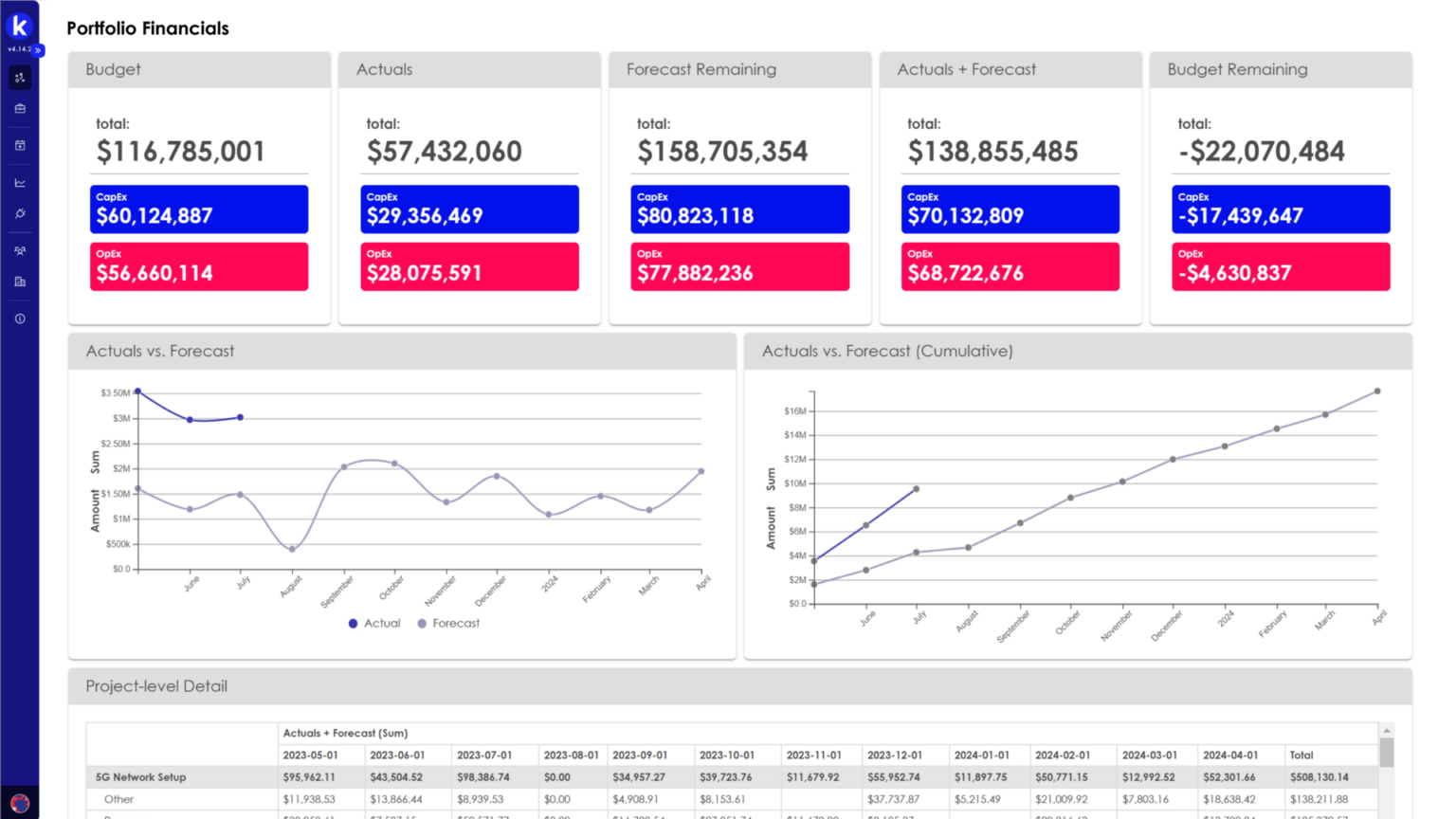 Real-time comprehensive status across comparing budgets, forecasts and actuals across capital (CapEx) and operational (OpEx) expenditure.
Want to know how to track the cost of an Epic?
Develop business cases with precision. Utilize Kiplot to evaluate potential returns, balance costs, and make data-driven investment decisions.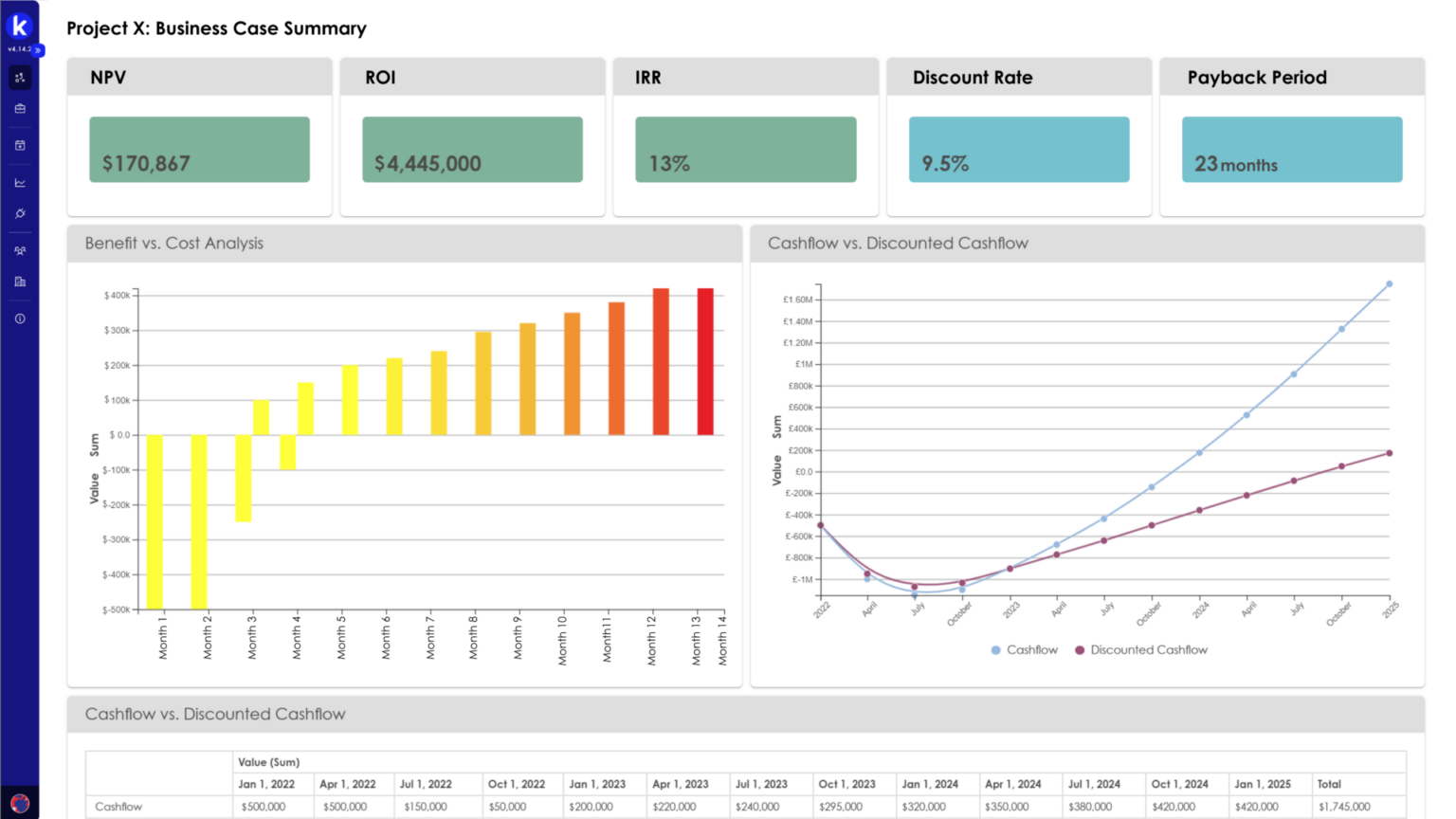 Want to see it in action?
Intuitive budget allocation
Drag and drop initiative timelines in Kiplot and instantly model the impact to your benefit forecast.
Everything you need to deliver your strategy
Immediate value – easy to adopt right now and no need for an entire transformation programme
Lean yet powerful technology – all the tech you need (and none of the tech you don't) to plan, prioritise and track your way from strategy to reality
A unique orchestration layer – works as a portfolio control centre where you can respond quickly to market changes
Easy to use – for technical and non-technical people alike – designed to unite your teams around a single strategy
Customizable dashboards – stop wasting time building manual reports
Immediate value – easy to adopt right now and no need for an entire transformation programme
Customizable dashboards – stop wasting time building manual reports
Lean yet powerful technology – all the tech you need (and none of the tech you don't) to plan, prioritise and track your way from strategy to reality
A unique orchestration layer – works as a portfolio control centre where you can respond quickly to market changes
Easy to use – for technical and non-technical people alike – designed to unite your teams around a single strategy
Explore more Kiplot features:
Plan, execute and track your way to success
Enable your data driven organization
Forecast, budget, track and realize value
The cutting edge technology that underpins Kiplot
Plan, execute and track your way to success
Enable your data driven organization
Forecast, budget, track and realize your route to value
The cutting edge technology that underpins Kiplot