Kiplot's Enterprise Roadmapping capabilities give you full orchestration capability across value streams, teams, initiatives, projects - all connected to the value and benefit your organization is seeking to deliver.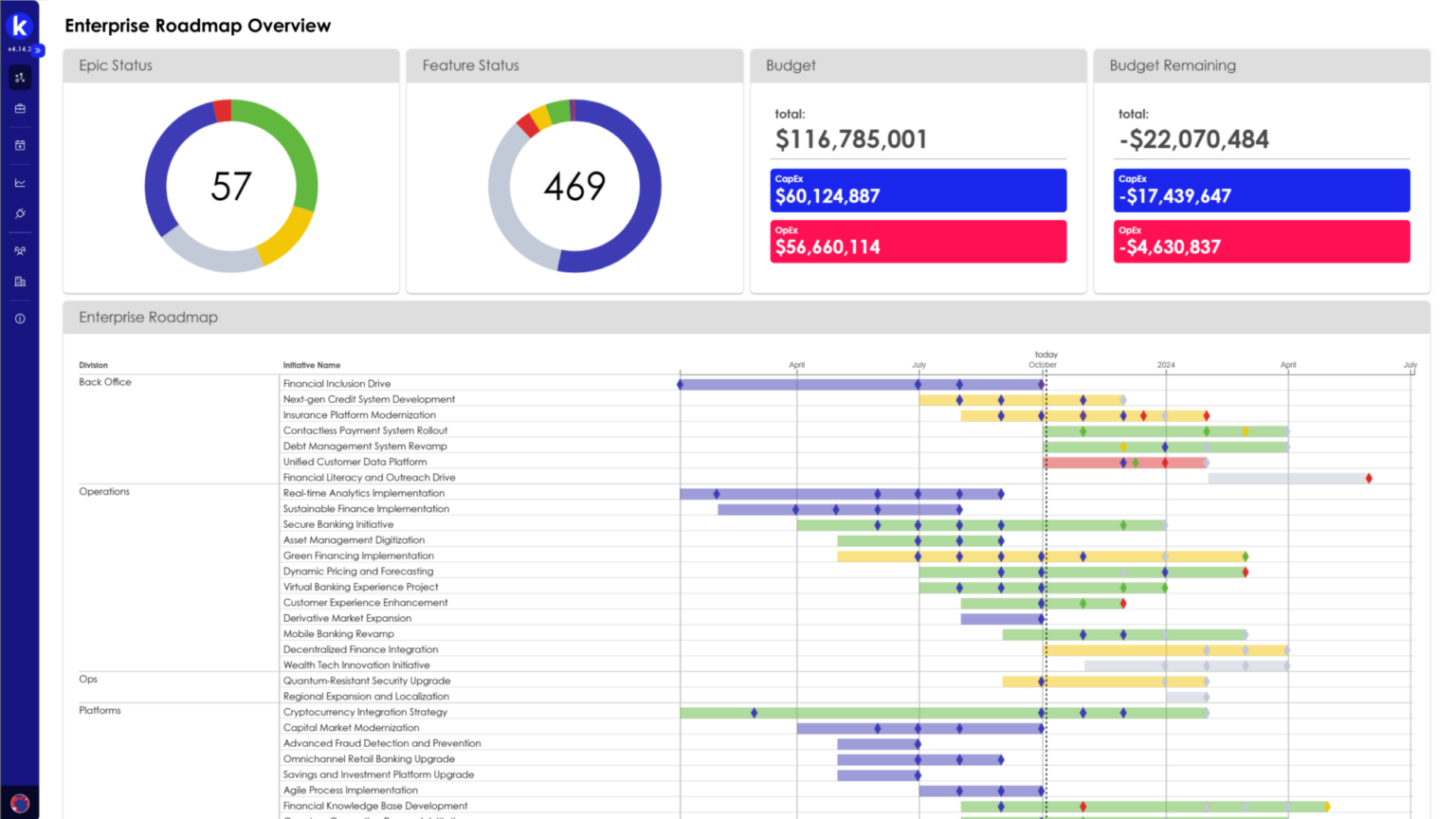 Establish the Enterprise Roadmap
Guide Organizational Success
Set and monitor strategic business objectives, orchestrate large-scale activities/projects, and ensure company-wide alignment towards achieving overarching goals.
Integrate Cross-Functional Work
Streamline Complex Delivery
Manage and coordinate tasks across teams, ARTs, CoEs, guilds, and value streams, enabling cohesive work management across complex operating models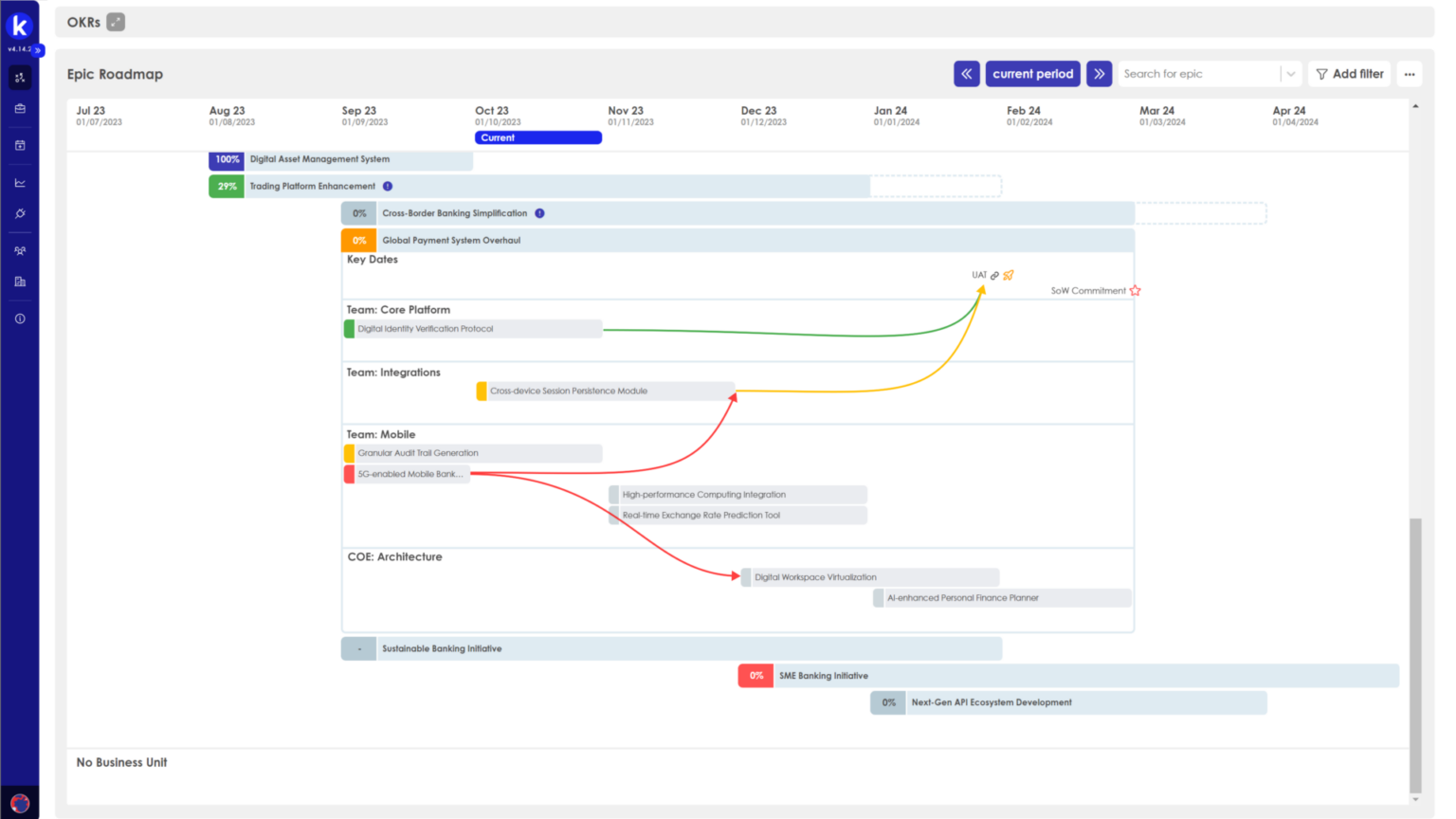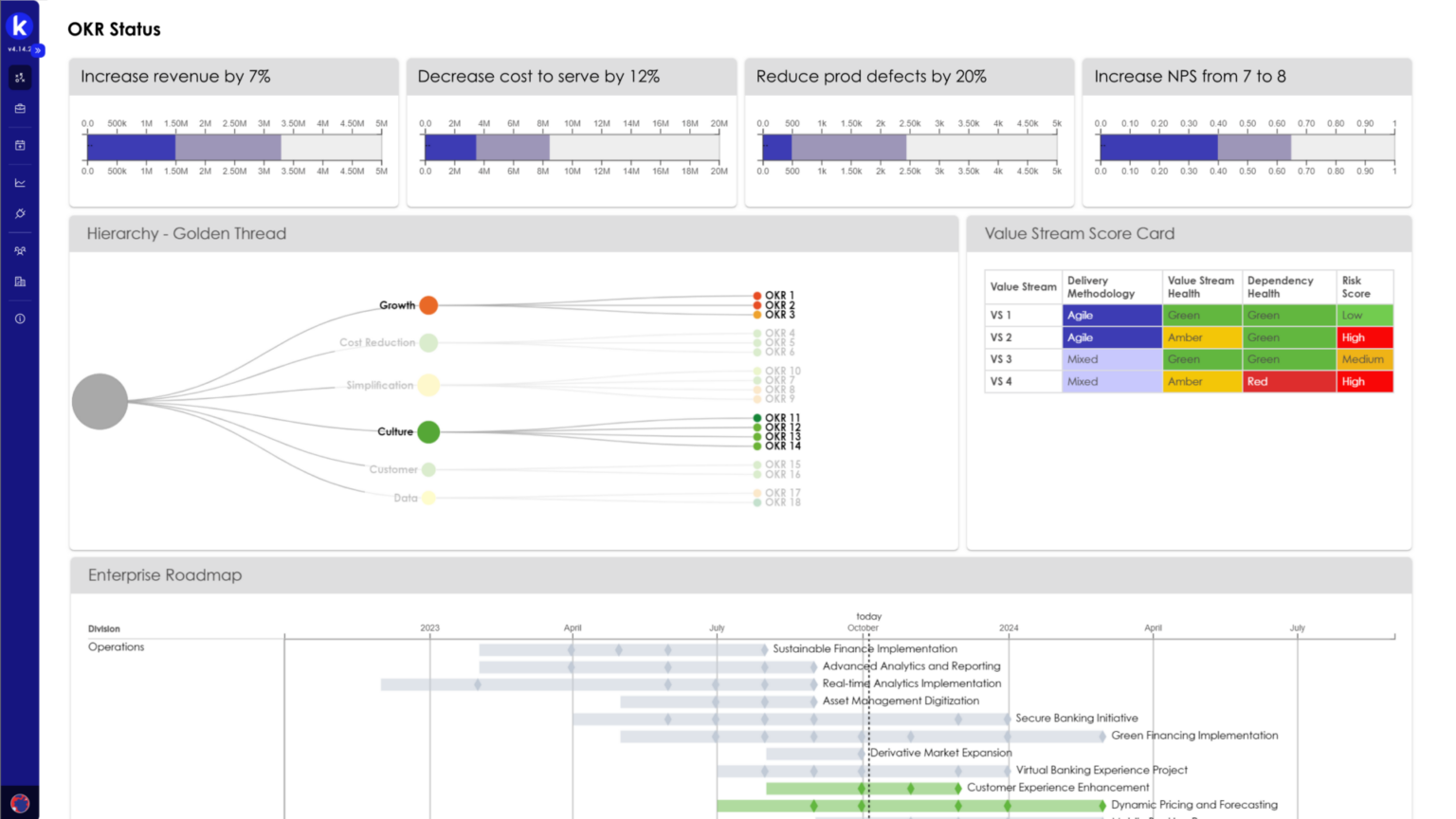 Strengthen Strategy Execution
Seamlessly weave the enterprise's overarching strategy into actionable OKRs, ensuring a cohesive golden thread from high-level vision to ground-level execution.
Optimize Organizational Synergy
Enable smooth flow and efficient coordination of enterprise-level tasks by identifying, analyzing, and managing interconnections between different value streams.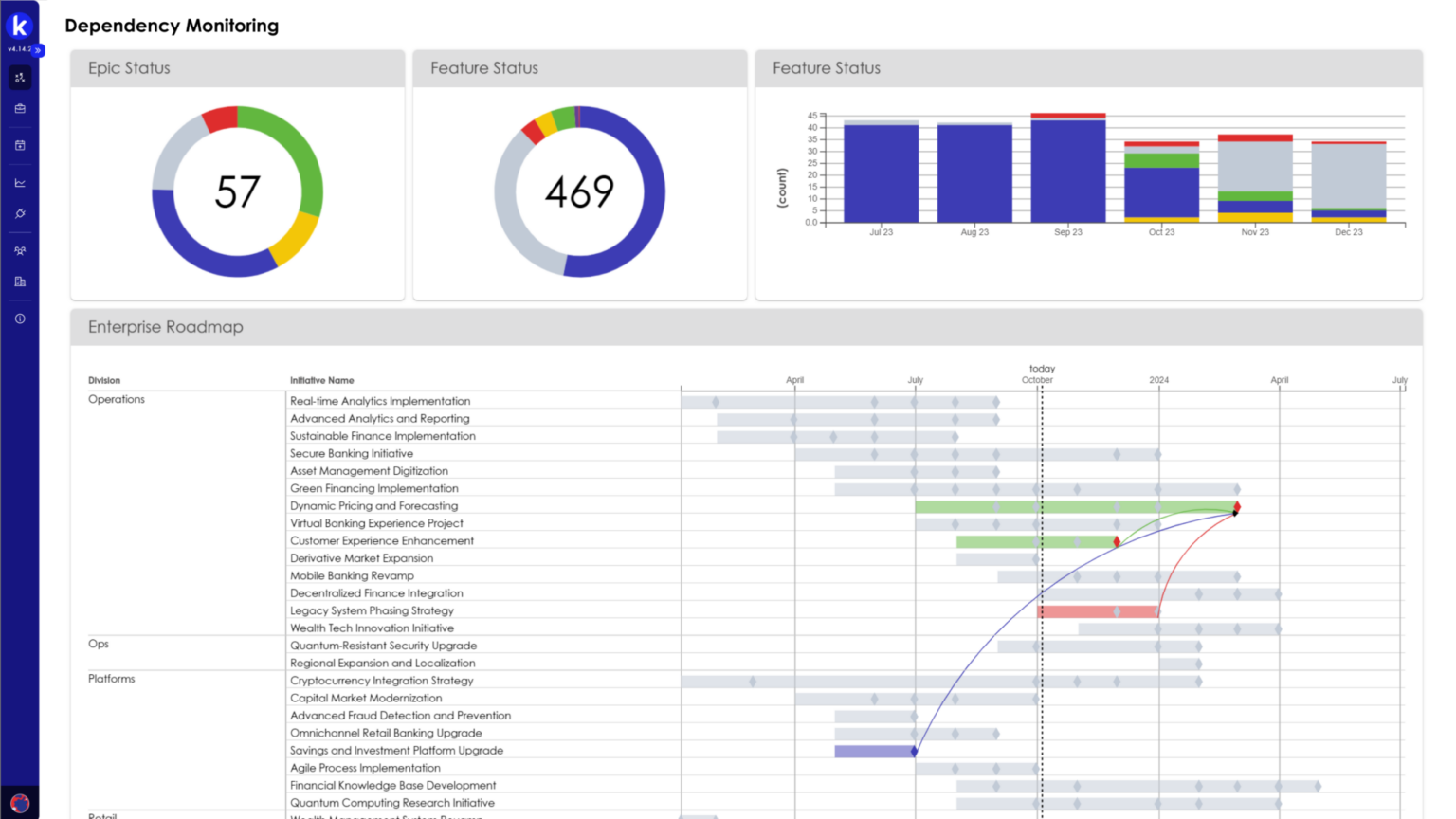 Everything you need to deliver your strategy
Immediate value – easy to adopt right now and no need for an entire transformation programme
Lean yet powerful technology – all the tech you need (and none of the tech you don't) to plan, prioritise and track your way from strategy to reality
A unique orchestration layer – works as a portfolio control centre where you can respond quickly to market changes
Easy to use – for technical and non-technical people alike – designed to unite your teams around a single strategy
Customizable dashboards – stop wasting time building manual reports
Immediate value – easy to adopt right now and no need for an entire transformation programme
Customizable dashboards – stop wasting time building manual reports
Lean yet powerful technology – all the tech you need (and none of the tech you don't) to plan, prioritise and track your way from strategy to reality
A unique orchestration layer – works as a portfolio control centre where you can respond quickly to market changes
Easy to use – for technical and non-technical people alike – designed to unite your teams around a single strategy
Explore more Kiplot features:
Plan, execute and track your way to success
Enable your data driven organization
Forecast, budget, track and realize value
The cutting edge technology that underpins Kiplot
Plan, execute and track your way to success
Enable your data driven organization
Forecast, budget, track and realize your route to value
The cutting edge technology that underpins Kiplot