Lean status reporting demands immediacy, precision and automation. Kiplot puts data driven performance at the organization's fingertips. Eliminate the cottage industry, and focus on troubleshooting, course correction and issue resolution.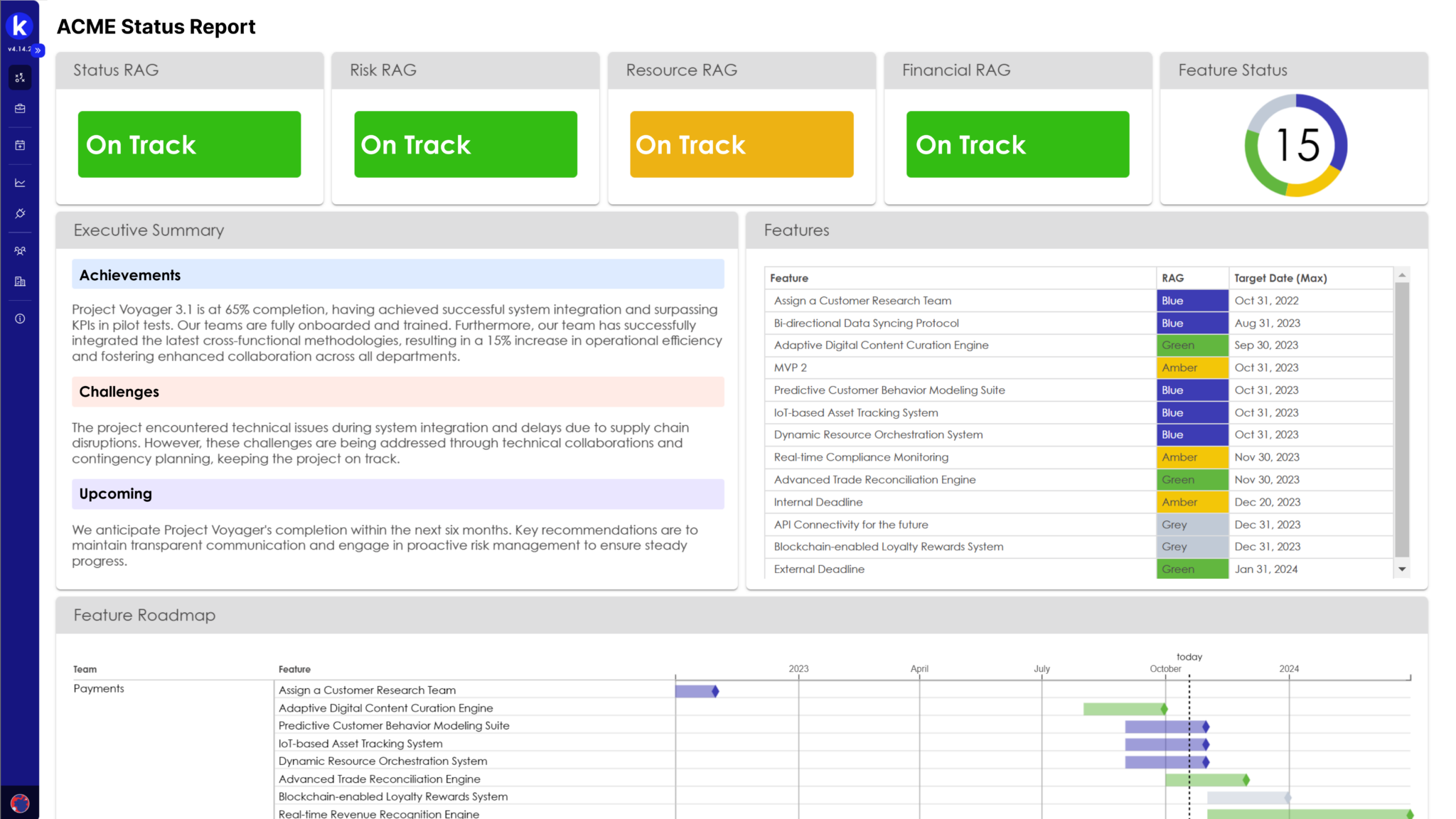 Eliminate manual tracking and instantly offer stakeholders an up-to-date view of progress across all initiatives. Embrace automation to consistently stay informed and ahead.
Dynamic Risk Intelligence
Proactive Issue Detection
Aggregate all organizational risks into one centralized hub, use analytics to monitor shifts and foresee challenges. Stay steps ahead by identifying potential issues before they materialise.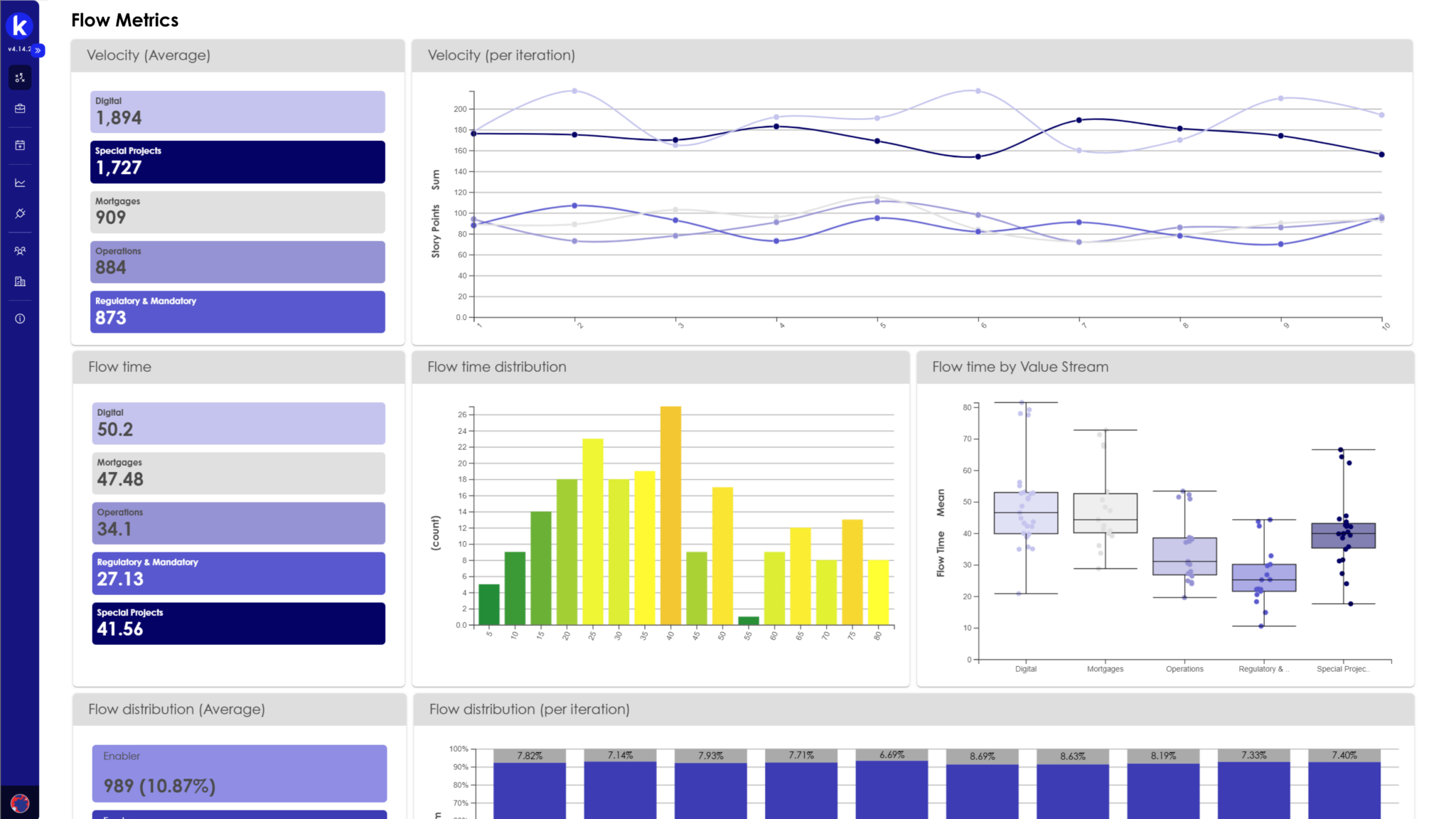 Measure and Drive Momentum
Harness the power of flow metrics and velocity tracking to analyze team progress, pinpoint areas for improvement, and drive incremental improvement over time.
Everything you need to deliver your strategy
Immediate value – easy to adopt right now and no need for an entire transformation programme
Lean yet powerful technology – all the tech you need (and none of the tech you don't) to plan, prioritise and track your way from strategy to reality
A unique orchestration layer – works as a portfolio control centre where you can respond quickly to market changes
Easy to use – for technical and non-technical people alike – designed to unite your teams around a single strategy
Customizable dashboards – stop wasting time building manual reports
Immediate value – easy to adopt right now and no need for an entire transformation programme
Customizable dashboards – stop wasting time building manual reports
Lean yet powerful technology – all the tech you need (and none of the tech you don't) to plan, prioritise and track your way from strategy to reality
A unique orchestration layer – works as a portfolio control centre where you can respond quickly to market changes
Easy to use – for technical and non-technical people alike – designed to unite your teams around a single strategy
Explore more Kiplot features:
Plan, execute and track your way to success
Enable your data driven organization
Forecast, budget, track and realize value
The cutting edge technology that underpins Kiplot
Plan, execute and track your way to success
Enable your data driven organization
Forecast, budget, track and realize your route to value
The cutting edge technology that underpins Kiplot