Discover the Ultimate Jira Plugin. Built for Enterprise.
Transform Jira into an Enterprise Powerhouse: Unlock capacity planning, dependency management, guardrails and financial tracking all built on SAFe principles.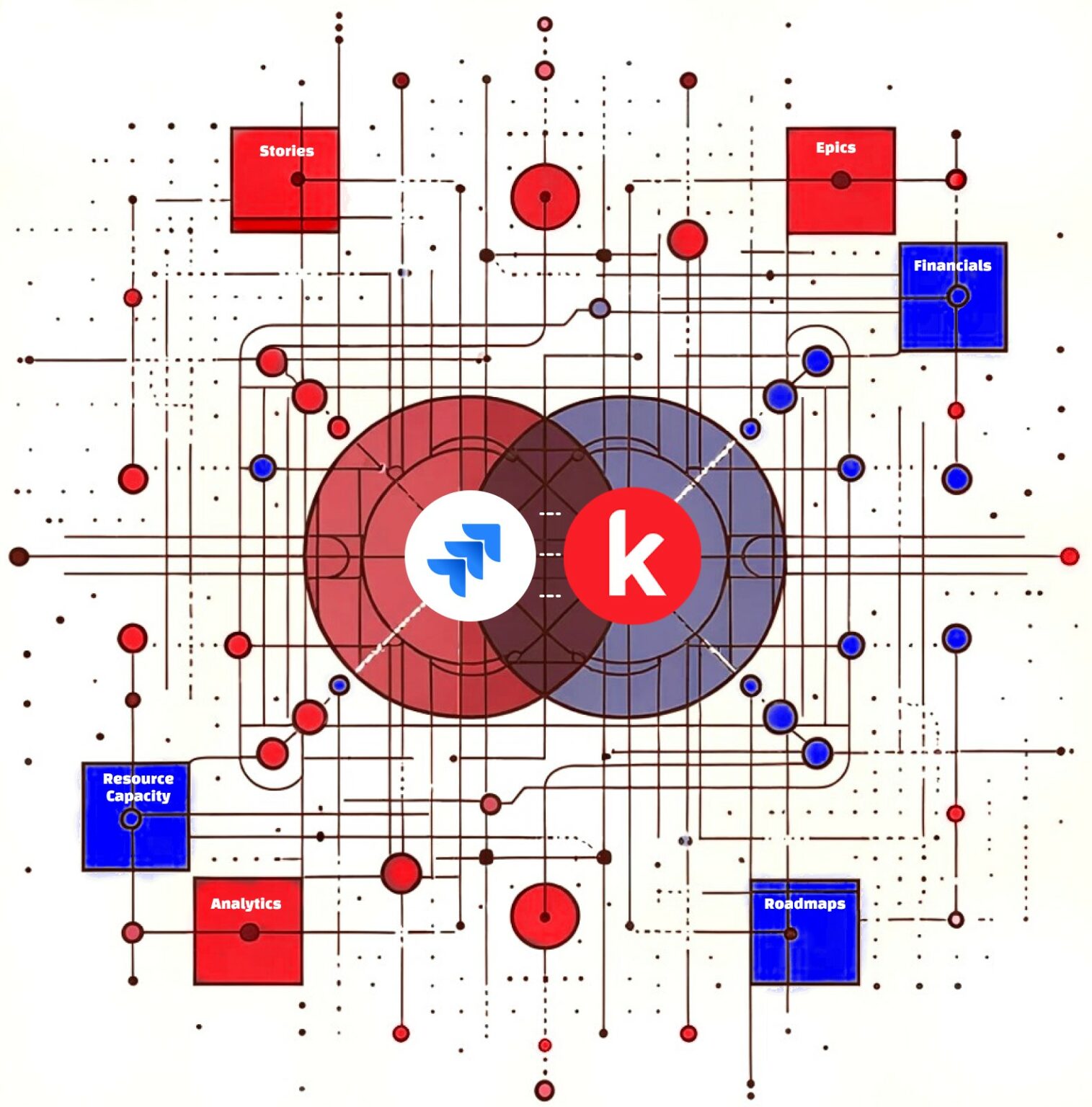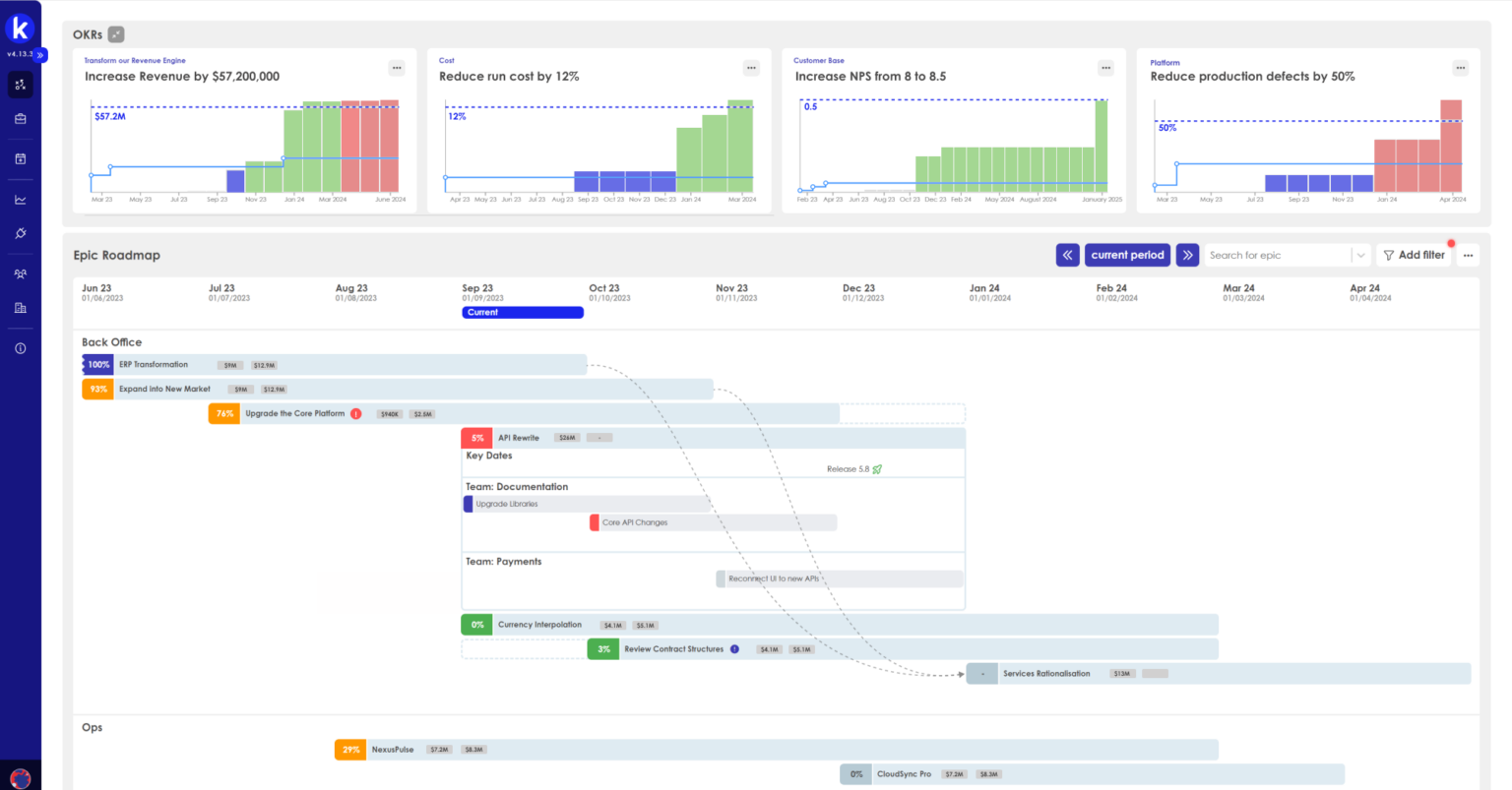 Monitor guardrails rigorously, coordinate value streams effectively, track flow metrics accurately, and digitize PI planning events seamlessly to unlock enterprise agility, faster.
Want to see it in action?
OPTIMIZE CAPACITY ALLOCATION
Dynamically sequence work across teams and maximize resource utilization. Easily identify, manage and resolve dependencies between value streams.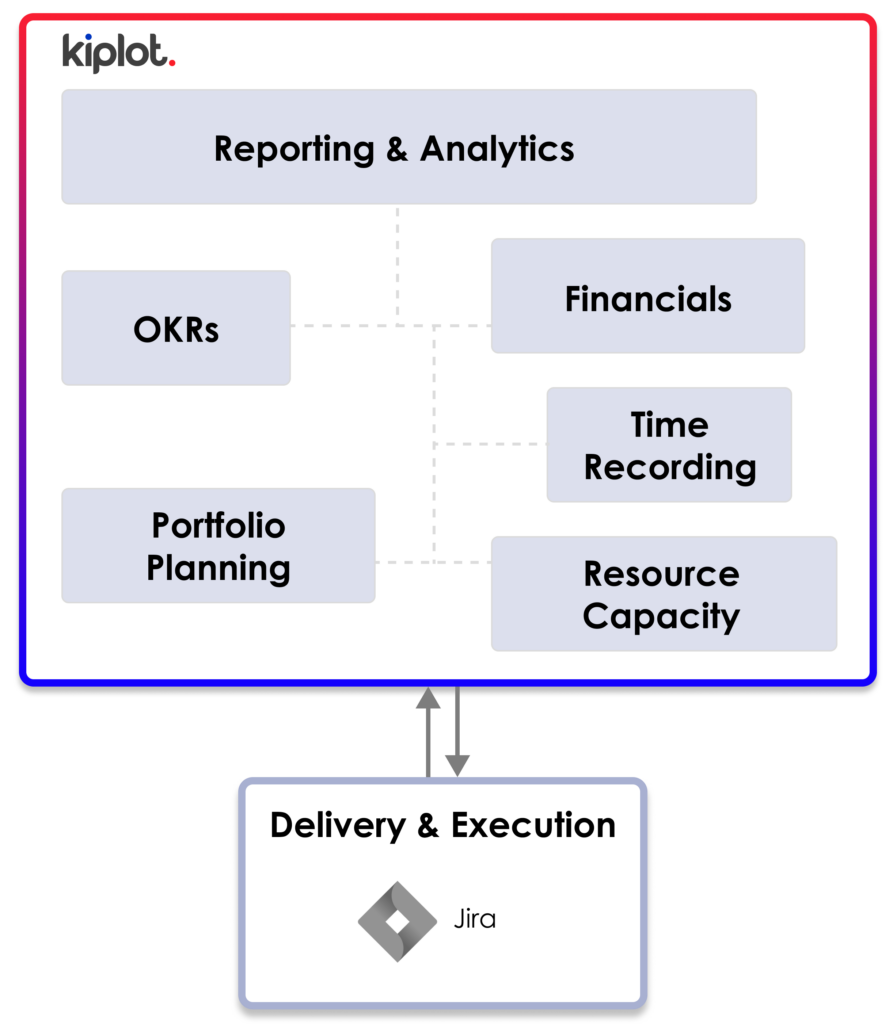 Seamless Two-way Integration
With Kiplot's two-way Jira integration, eliminate dual keying and ensure information flows smoothly between platforms.
Harness the power of flow metrics and velocity tracking to analyze team progress, pinpoint areas for improvement, and drive incremental improvement over time.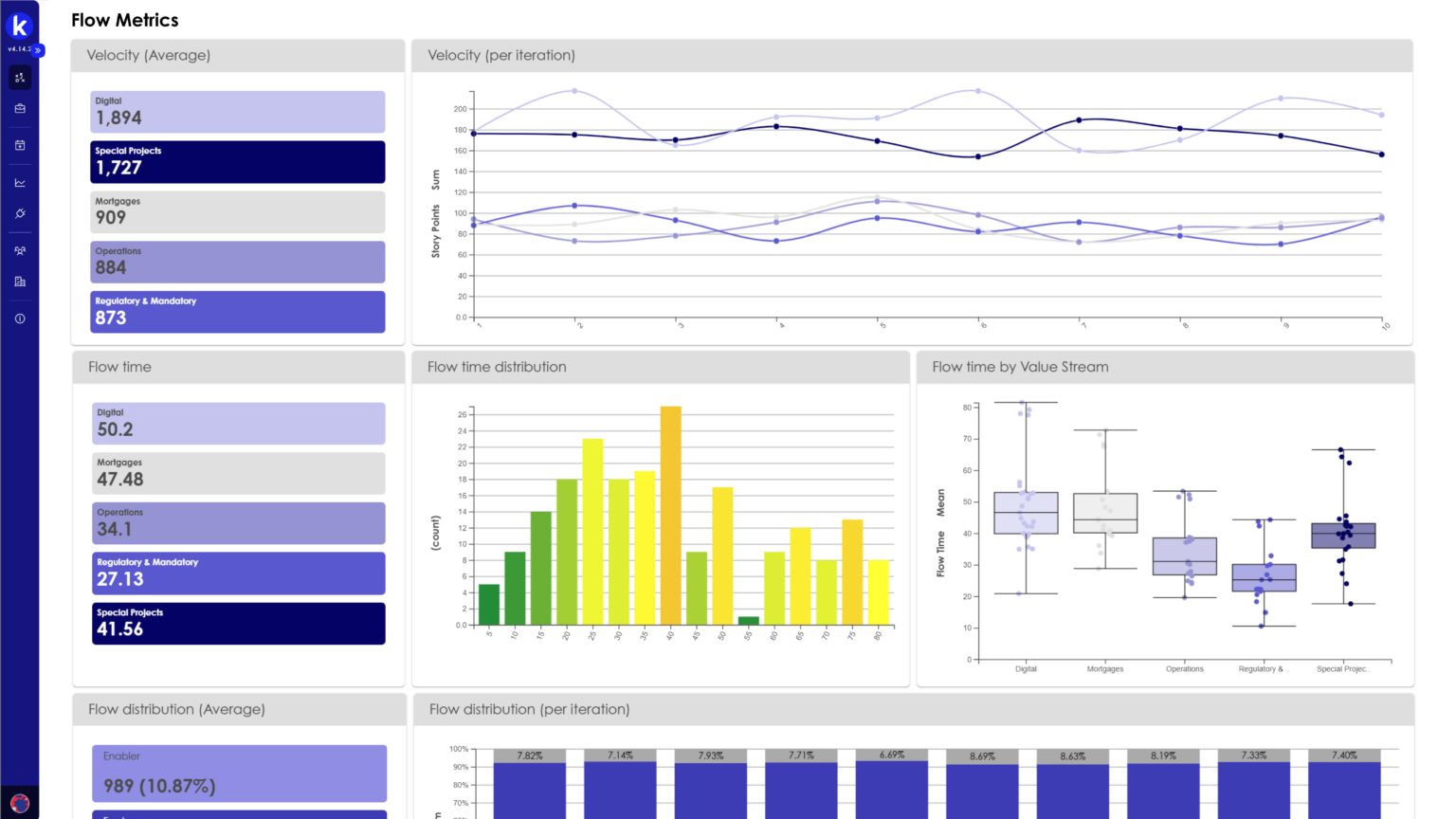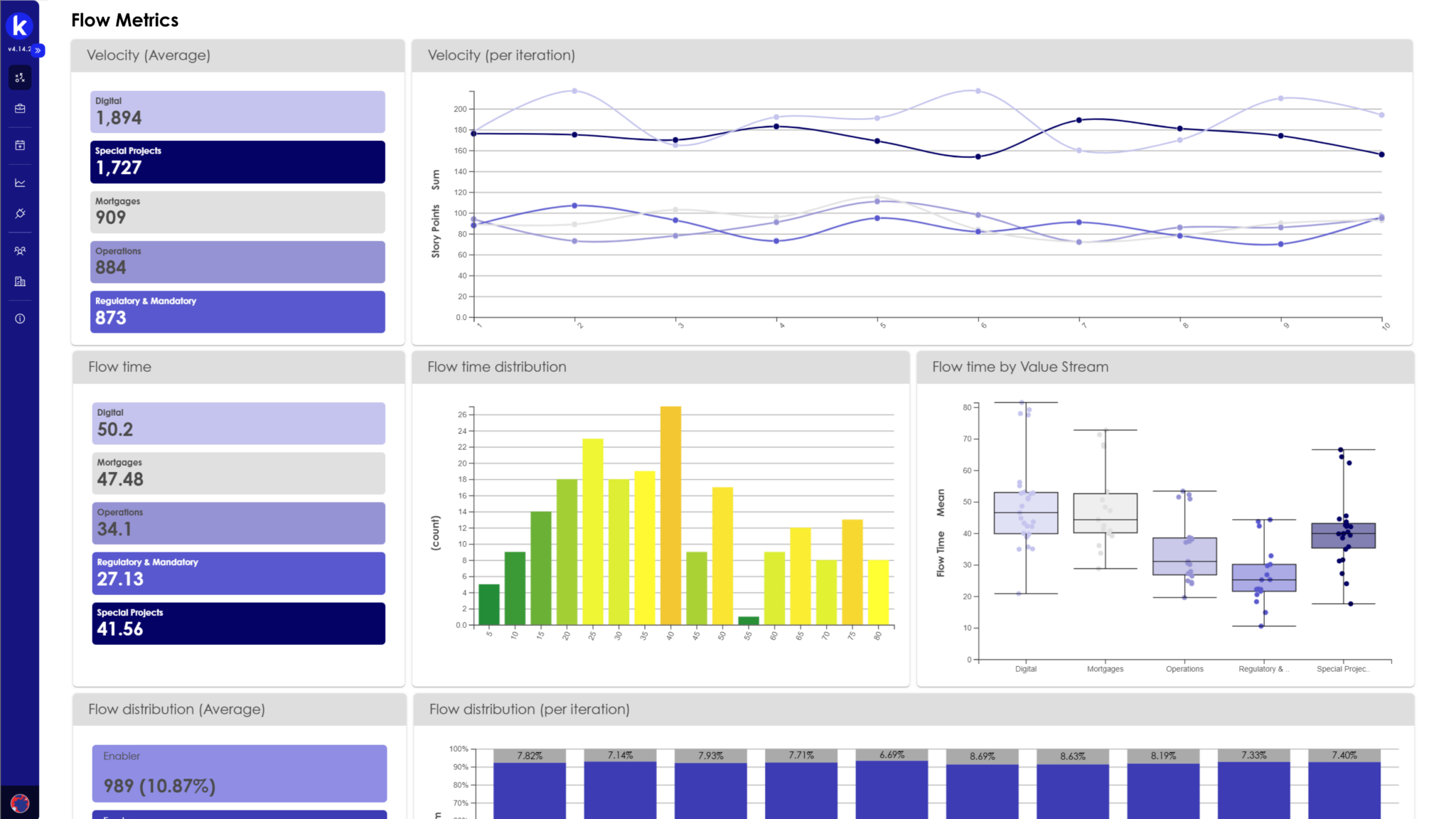 Use Kiplot's Portfolio Kanban to effortlessly steer initiatives through distinct lifecycle stages, ensuring timely progression and strategic alignment at every phase.
Real-time comprehensive status across comparing budgets, forecasts and actuals across capital (CapEx) and operational (OpEx) expenditure.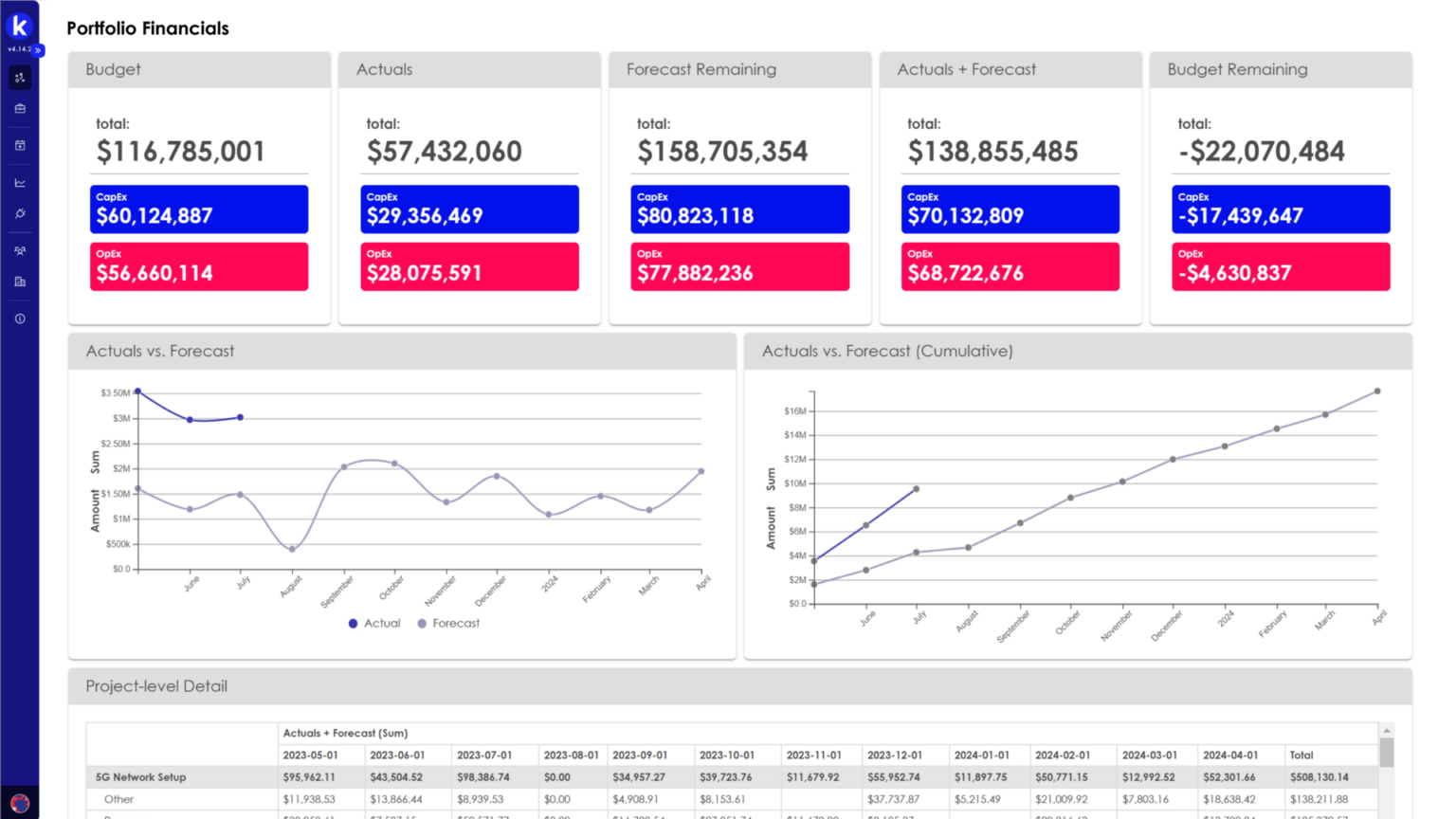 Lean more about Agile Portfolio Management
Want to know how to track the cost of an Epic?
Explore more Kiplot features:
Plan, execute and track your way to success
Enable your data driven organization
Forecast, budget, track and realize value
The cutting edge technology that underpins Kiplot
Plan, execute and track your way to success
Enable your data driven organization
Forecast, budget, track and realize your route to value
The cutting edge technology that underpins Kiplot
Everything you need to deliver your strategy
Immediate value – easy to adopt right now and no need for an entire transformation programme
Lean yet powerful technology – all the tech you need (and none of the tech you don't) to plan, prioritise and track your way from strategy to reality
A unique orchestration layer – works as a portfolio control centre where you can respond quickly to market changes
Easy to use – for technical and non-technical people alike – designed to unite your teams around a single strategy
Customizable dashboards – stop wasting time building manual reports
Immediate value – easy to adopt right now and no need for an entire transformation programme
Customizable dashboards – stop wasting time building manual reports
Lean yet powerful technology – all the tech you need (and none of the tech you don't) to plan, prioritise and track your way from strategy to reality
A unique orchestration layer – works as a portfolio control centre where you can respond quickly to market changes
Easy to use – for technical and non-technical people alike – designed to unite your teams around a single strategy